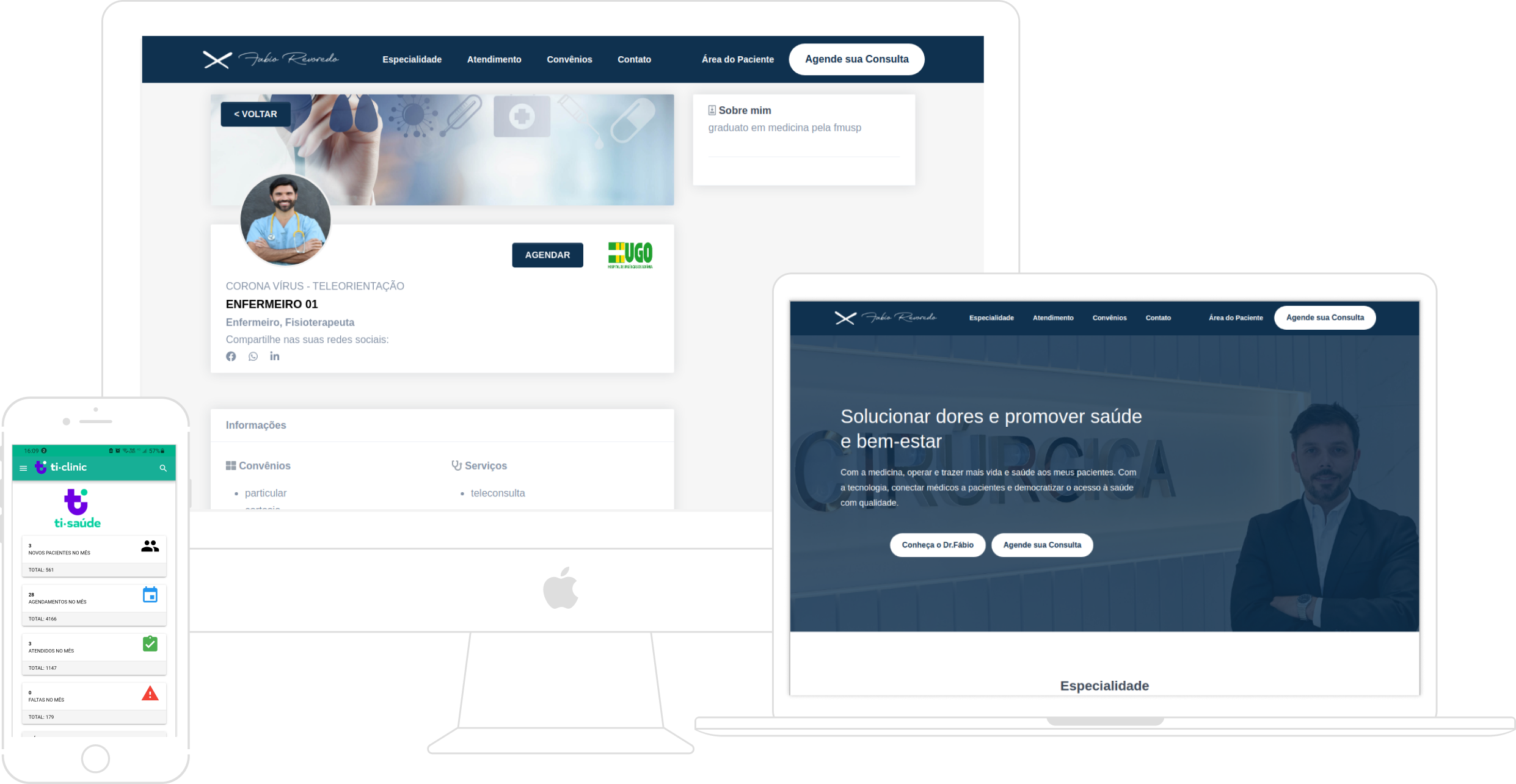 Digital Clinic
Digital clinic for healthcare professionals
Be part of the new and have an active digital presence through the features of Ti.Saúde. Count on a personalized website, electronic medical records, online scheduling, unlimited telemedicine, management of your clinic and much more.
Uncomplicated medical site
How about an uncomplicated website and the best electronic medical record to serve, relate to your patients and manage your clinic?
With Ti.Saúde, you will be found on the internet's search pages, offering agility and practicality in making online appointments for your patients.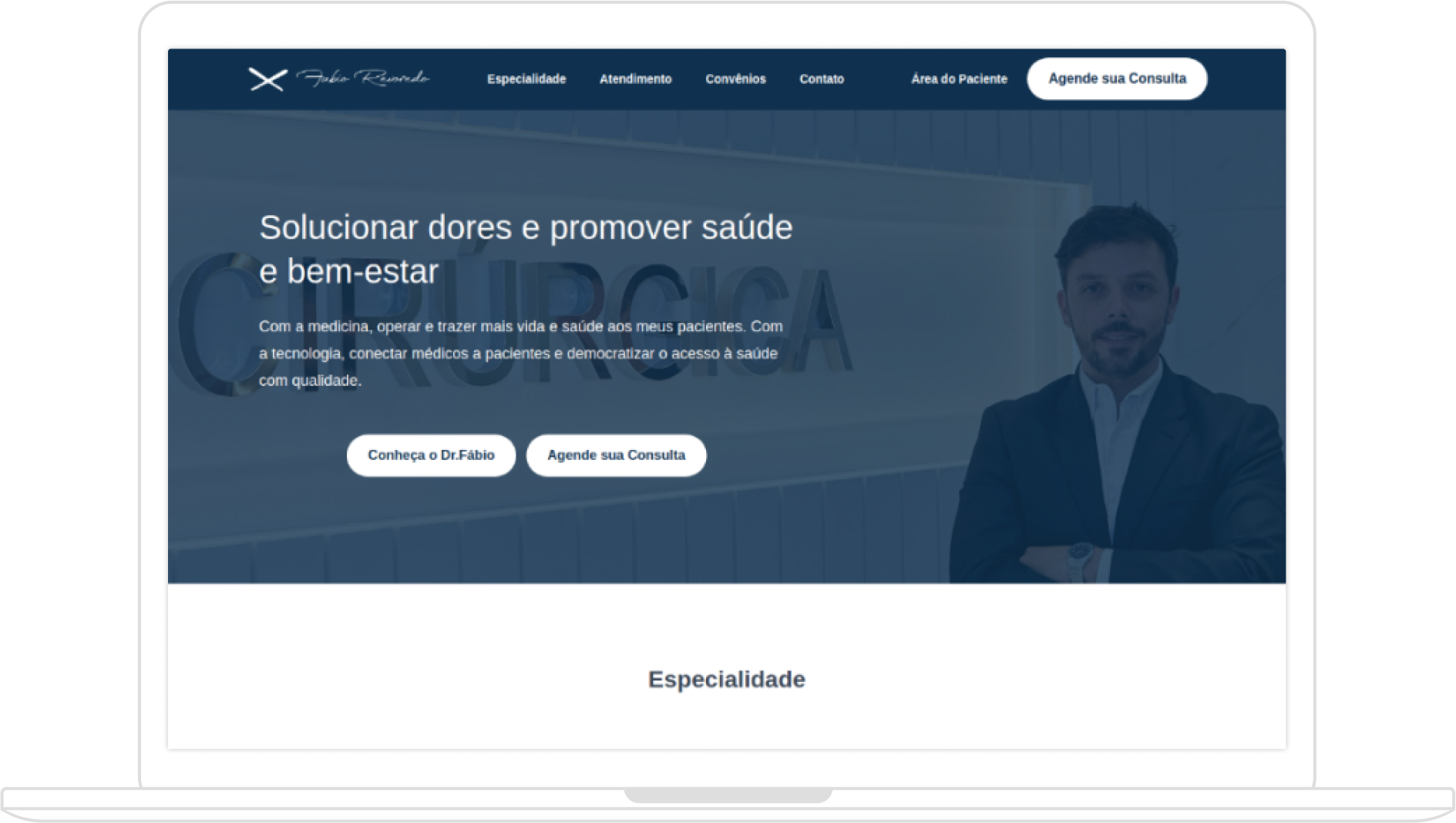 All in one place
Customized and automated website
Have an exclusive website, with all your information, in an uncomplicated way, within 30 days. It's time to stand out from the competition, create your authority in the digital environment and increase your attendance!
Viva Saúde
Hire Ti.Saúde and automatically get a Viva Saúde Profile. You will be part of the best network of healthcare professionals and will connect with a multitude of patients.
Scheduling appointments online
Automated appointments directly from your website to your medical record, and integrated with an exclusive service for automating reminder messages via SMS, email and WhatsApp.
Electronic medical record and Telemedicine
The most respected electronic medical record in Brazil. Unlimited telemedicine with screen sharing, multi-professional online agenda, personalized records, messaging automation, online payment and all your clinic management in one place.
Patient's exclusive area
Offer transparency and care to your patients through a secure patient area, with individual access to your digital clinic, where they can download prescriptions or certificates, send messages and have a follow-up of the care history.
Care and Management
Communication tool capable of stratifying and identifying patients with health risk, possibility of sending automated messages via Whatsapp, SMS and email, remote monitoring and dashboard with real-time performance monitoring.
Business Intelligence
Manage data from appointments vs absences, geolocation and patient demographics, top-served plans, analysis by healthcare professionals and much more.
Previous
Next