We create opportunities by expanding the possibilities of service and relationships in the health area, generating trust and security through information and follow-up.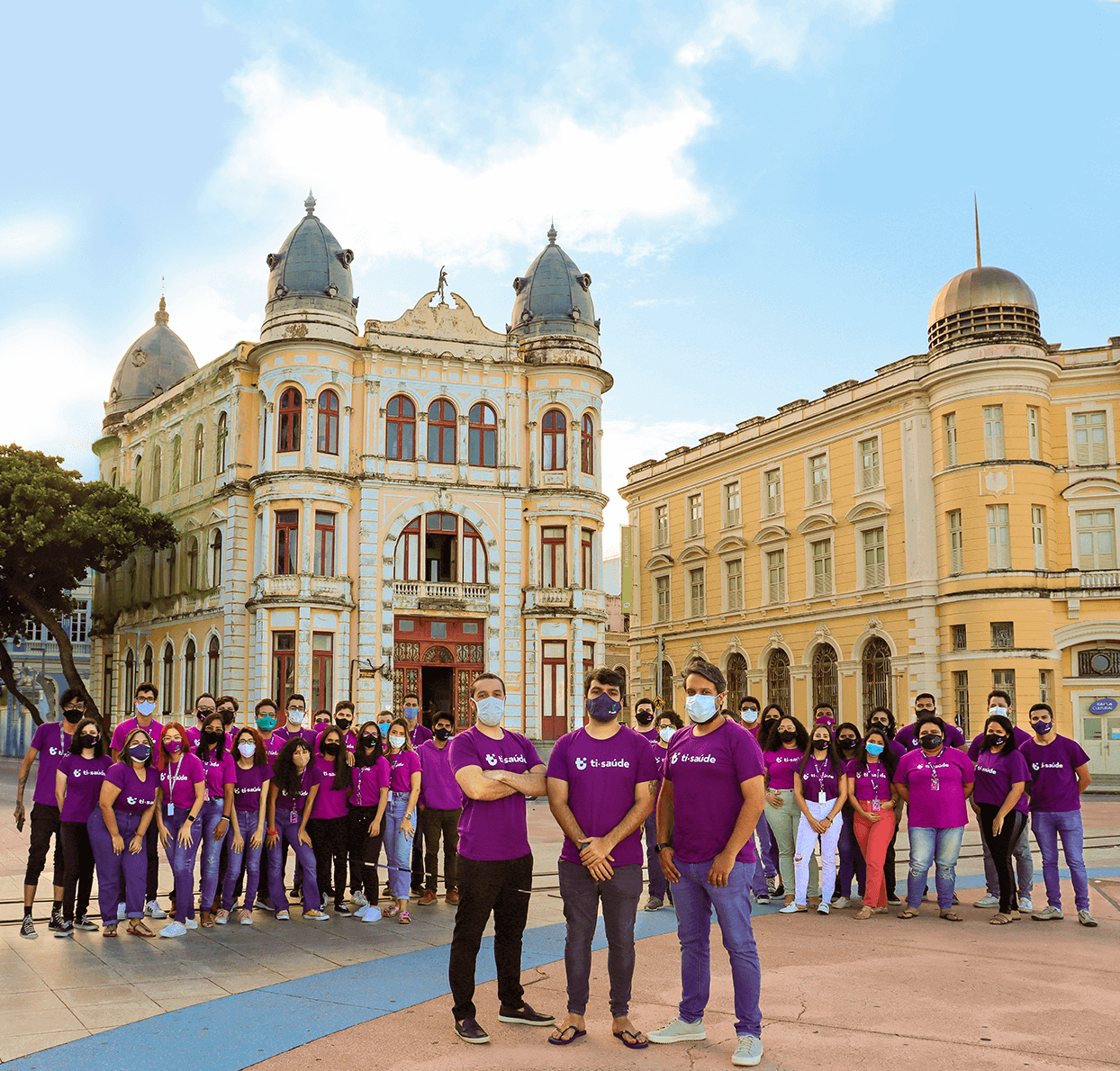 Connecting for health.
Our technology arose from the need for a platform to perform an efficient management of clinics, automating processes that were previously performed manually by healthcare professionals, thus simplifying the daily routine at work.

Today, we are the largest management and relationship platform, enabling thousands of connections throughout Brazil through telemedicine and digital clinics.

Ti.Saúde broke barriers, providing access to quality healthcare for all, connecting the population to specialists from the most diverse areas of health.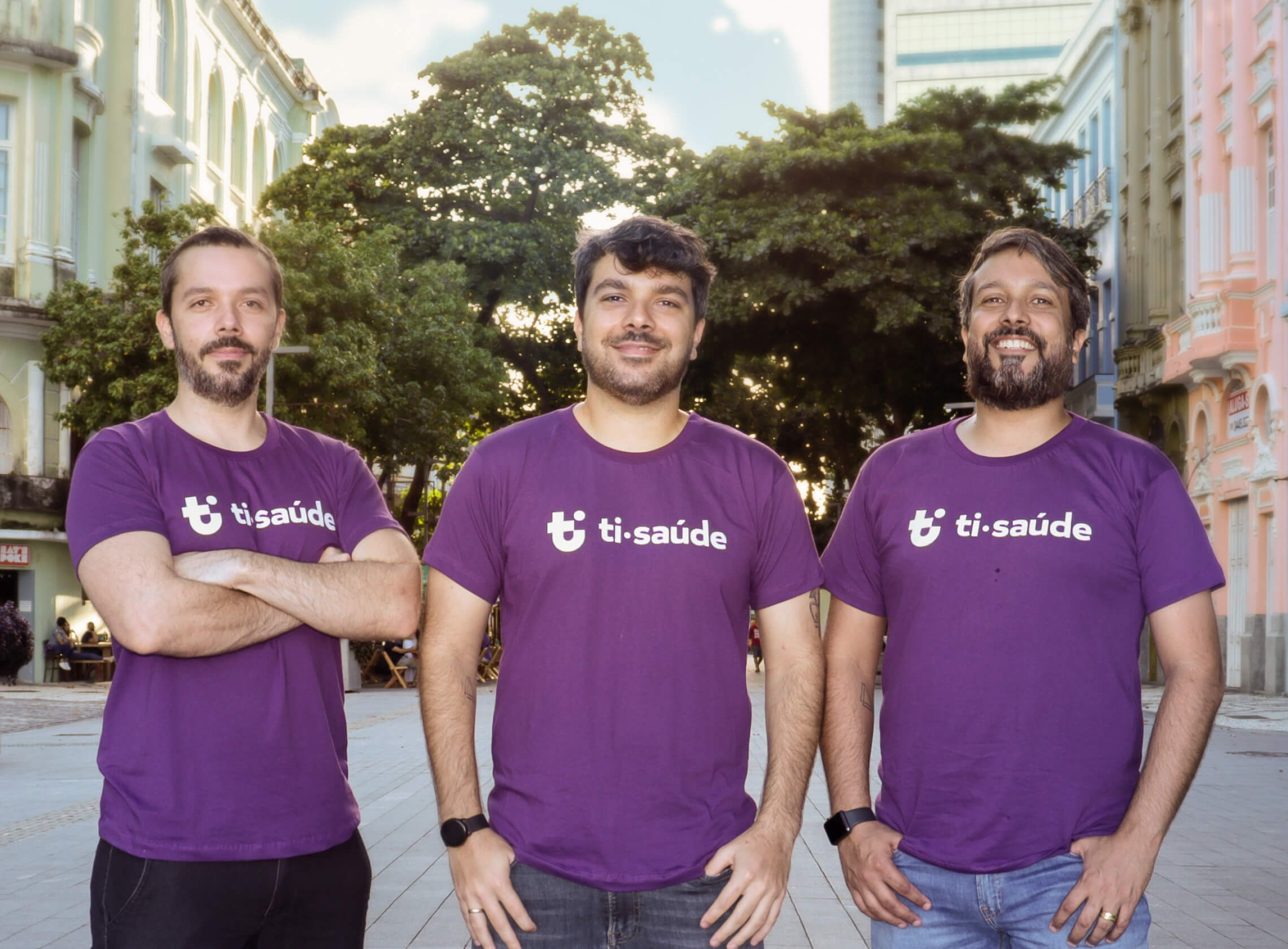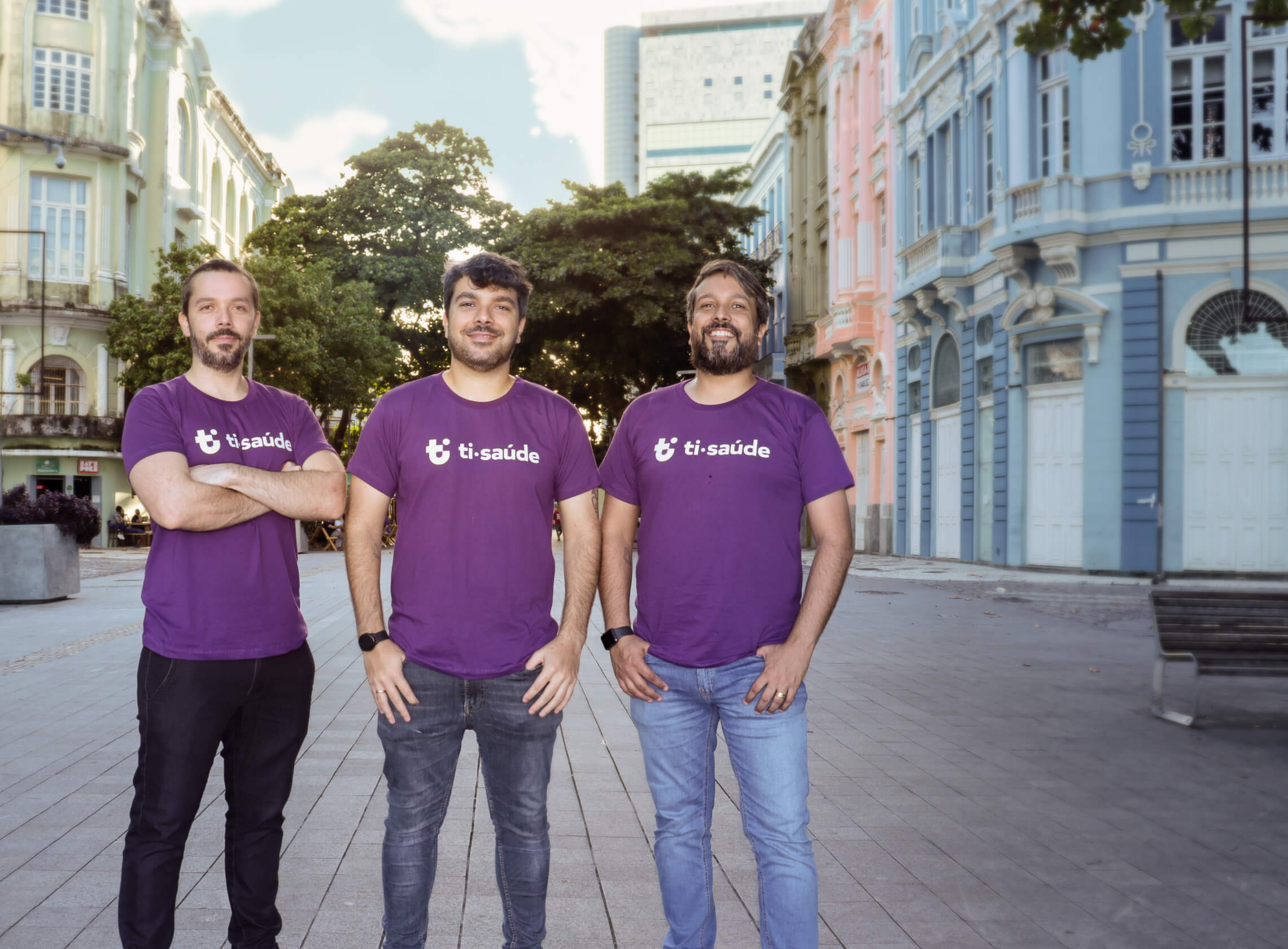 Ownership in what we do
Born from the merger of a computer engineer, a doctor and a lawyer, Ti.Saúde was created to carry out the digital transformation in health in Brazil, expanding healthcare and medical care in a safe way for the population.

We are committed to bringing access to quality healthcare for all through technology and partnerships with major organizations and authorities in the area, through the development of intelligent solutions that facilitate the management of healthcare facilities.

Bringing professionals closer to patients, in person and at a distance, promoting excellence in the digital positioning of healthcare professionals, and promoting care through telemonitoring and monitoring of the patient through technology.
Facilitate access to quality healthcare for the Brazilian population through technological innovations that deliver quality, practicality and efficiency to patients and professionals, promoting improvements in health indicators.
Core Values:
Ethics and transparency that demonstrate personal values.
Respect for others.
Horizontality.
Commitment.
Our story
Since its foundation, Ti.Saúde has undergone major transformations. Check out our timeline for some of our milestones.
Foundation - 2016
Foundation of Ti.Saúde by three brothers, Fred, Fábio and Flávio, computer engineer, doctor and lawyer, respectively. This fusion of knowledge resulted in the creation of the platform with the objective of transforming healthcare through technology, connecting patients to healthcare institutions, such as offices, clinics, hospitals, health plans, and even city halls, through the creation of a digital network in health.
2017
Receipt of an angel investment from SAINTS, an investment group of large entrepreneurs in the Brazilian Northeast, located in Porto Digital and led by Prof. Dr. Sílvio Meira, still in his first year in the market. Focus on acting in clinics and offices through a complete ERP solution for management and service.
2018
100% growth in the year and development of management features that help healthcare professionals in their daily lives until today. Year of great learning, allowing validation of our solution in a competitive, demanding and regulated market.
2019
"The Ti.Saúde Platform vision is born as a set of systems and applications connected and integrated with each other. Presence also on the patients side, with telemedicine, access to electronic medical records, care network and integration APIs, allowing Ti.Saúde to be present in partner applications, such as health plans and city halls. The concept of Digital Clinic was created with a personalized website integrated to the PEP and an exclusive patient portal.
2020
With the COVID-19 pandemic, the need for health technologies that connect patients in the digital world is highlighted. Ti.Saúde, due to the already validated CRM and telemedicine solution, grew 400% in number of customers and revenue, tripling the number of employees and receiving new investment, this time in a seed round led by Noxtec. Use of the platform by NGOs and public entities through the release of services free of charge, generating recognition and awards throughout the year, such as: Meaningful Business 100, LatAm Positive Impact Startup Innovation Awards, MIT Innovator Under 35, incubation at Eretz.Bio from the Albert Einstein Hospital.
2021
New headquarters in Porto Digital in Recife, inaugurated to support the entire growth of Ti.Saúde and already designed for the triple number of employees. We continued to double the number of users and employees, with recognition and awards in startup acceleration programs throughout Latin America, such as Cubo Itaú and Endeavor Brasil, a national scale-up.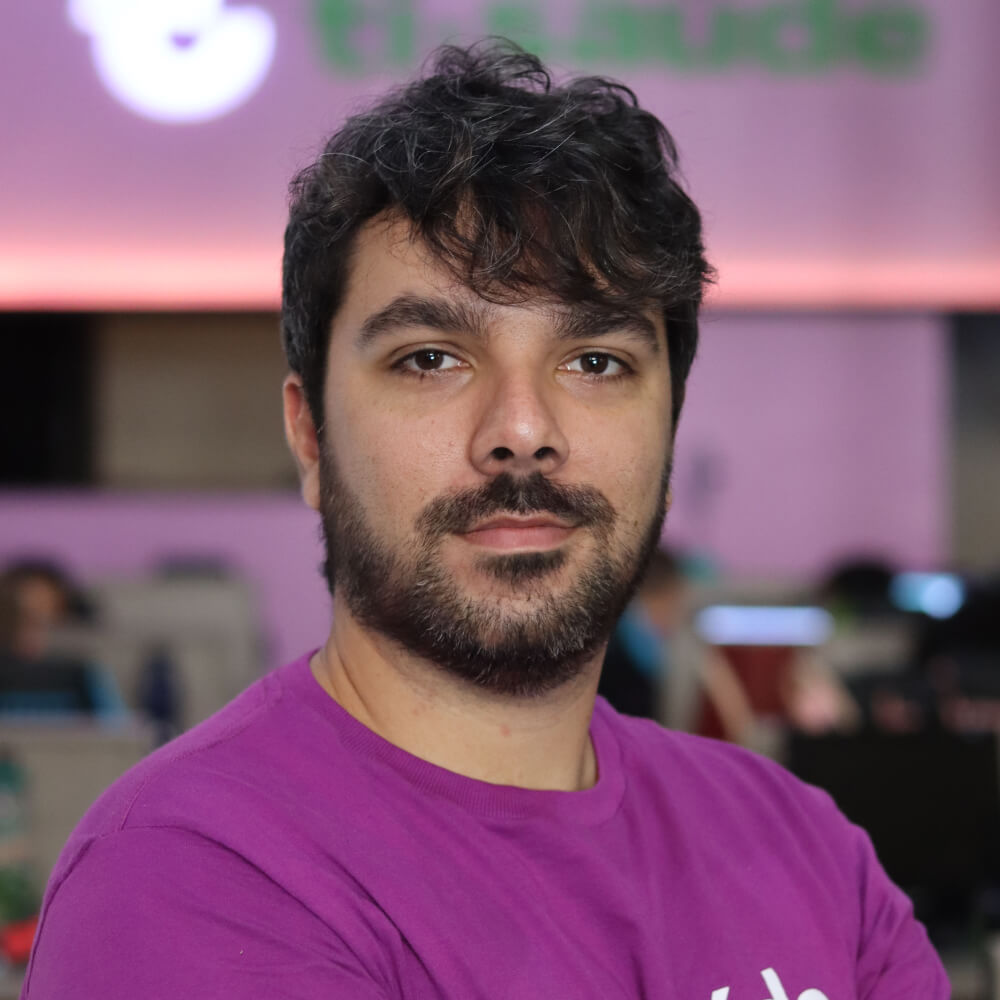 Fred Rabelo
CO-FOUNDER E CMO DA TI.SAÚDE
Fred Rabêlo is a doctoral candidate in Computer Science (data warehousing) from the Federal University of Pernambuco (UFPE), Master in Computer Science from (machine learning and robotics) from Columbia University in the City of New York (USA), and Computer Engineer by the UFPE's Informatics Center.
He has a certificate in Health Informatics from the University of Texas School of Health Information Sciences at Houston, and more than ten years of experience in the area from the Telehealth Center (NUTES) at UFPE, has already been a consultant in Enterprise Risk Services (ERs) and Technology Strategy & Architecture (TS&A) in consulting Big Four, and has worked in Silicon Valley, California. Fred has received awards such as the MIT Innovator Under 35 from MIT Technology Review (ES) and the Meaningful Business 100.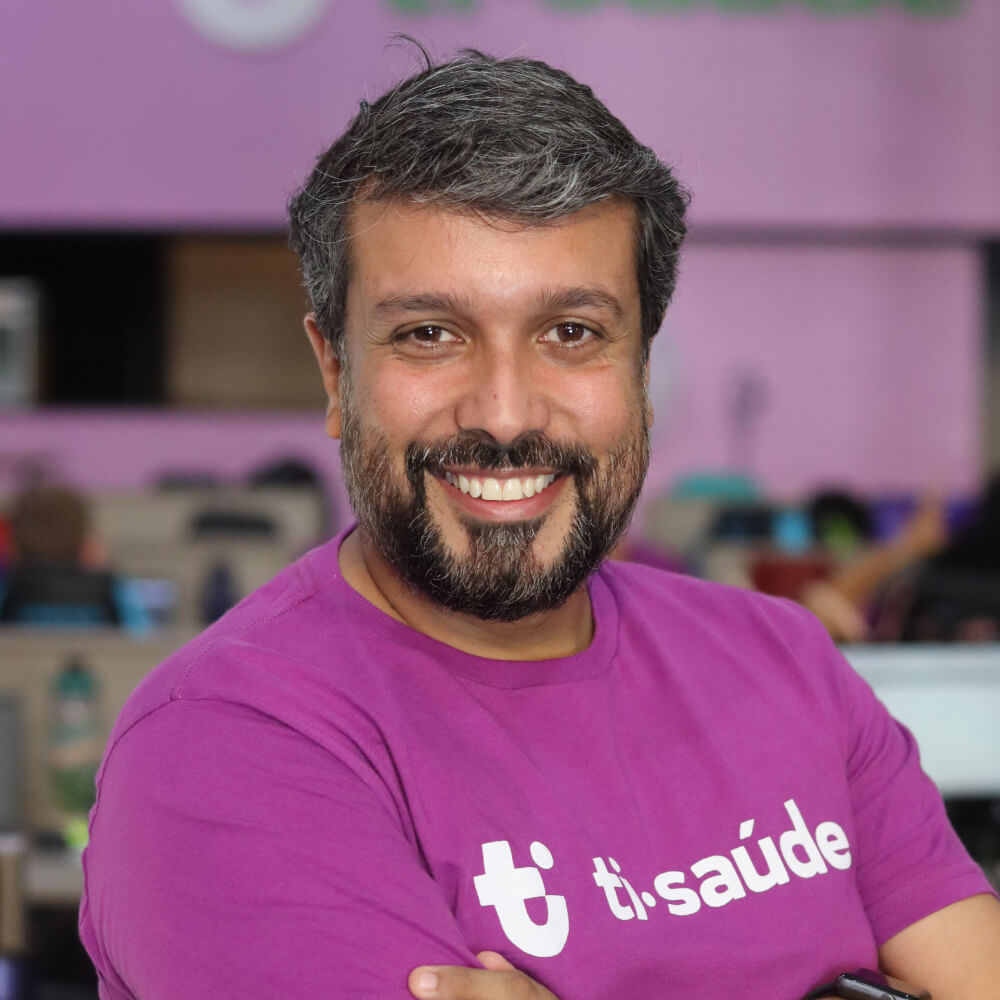 Flávio Rabelo
CO-FOUNDER E COO DA TI.SAÚDE
Flávio Rabêlo holds a postgraduate degree in Labour Law, Labour Process and Social Security Law from the Cândido Mendes University of Rio de Janeiro, a law degree from AESO-PE, and is a founding partner of Rabêlo e Vilela Advogados. He was a parliamentary advisor and consultant to the Constitution and Justice;
Budget and Hygiene, Health and Welfare Committees at the Recife City Council for 14 years. Awarded the Minister Djaci Falcão Medal of Legal Merit for Judiciary Distinction in 2019. He taught Labour Law and Business Law for five years at various universities in the capital of Pernambuco.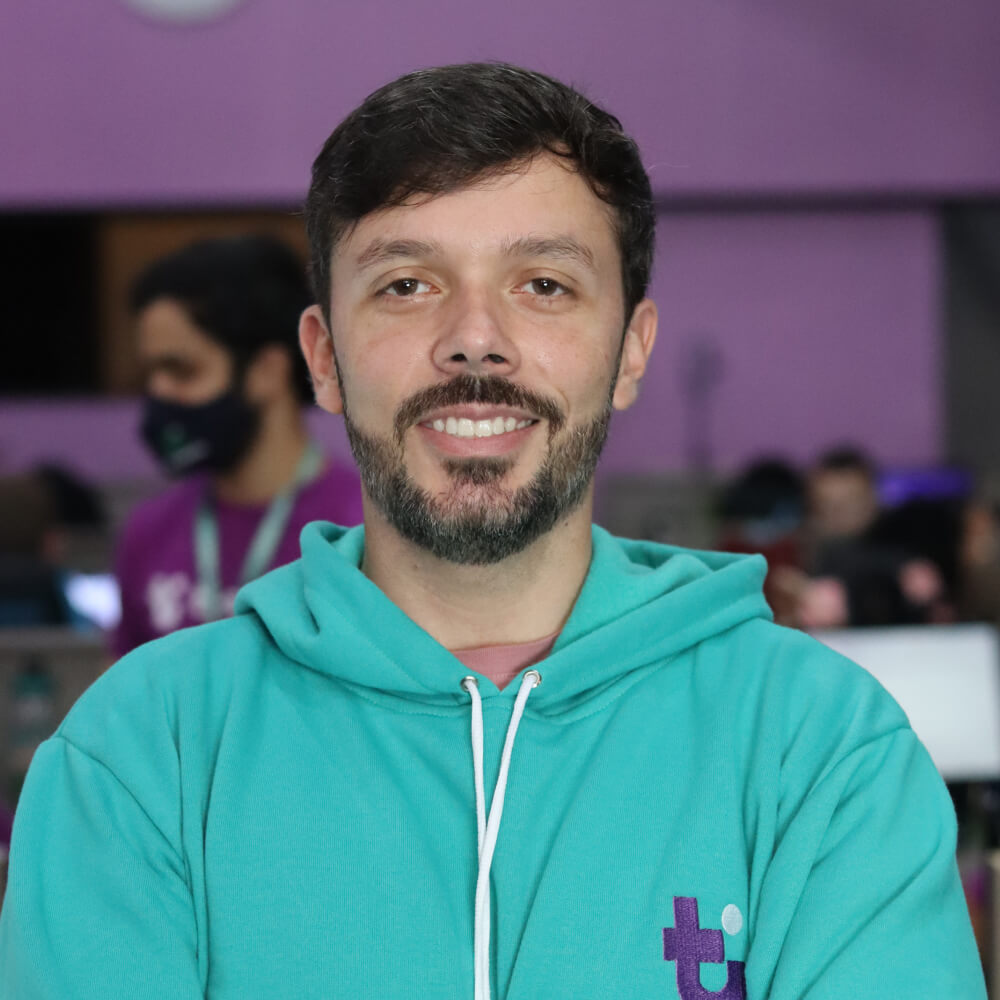 Fábio Revoredo
CO-FOUNDER E CMO DA TI.SAÚDE
Fábio Revorêdo is the Medical Director of Ti.Saúde, a partner at Cirurgica Clinic, specialized in digestive tract surgery at the Real Hospital Português, a doctor from the Faculty of Medical Sciences of the University of Pernambuco (FCM-UPE), with specialization in digestive surgery and videosurgery at Hospital Getúlio Vargas and
specialization in hepatobiliary surgery at the Université Paris-Sud FRA. Fábio works in the public and private network in the state of Pernambuco, providing health solutions.
Where to find us:
311 St Mariz e Barros - Recife, PE - 50030-120 - Brazil
contato@tisaude.com
Phone: +55 81 4101 1751