Unlimited Telemedicine
Count on the most complete software on the market and provide remote service with more security and convenience. Adapt to the digital era and transform your clinic and your patient care.
Telemedicine and Telehealth
Access to the Electronic Medical Record
Get full access to the most technological electronic medical record on the market during the teleconsultation, with the patient's history and the possibility of taking notes in real time.
Integration with online calendar
The appointments performed are fully integrated with the online diary, the most complete solution for scheduling appointments, facilitating this process for your entire clinic.
Automatic sending of notifications
With the marketing tool attached to your schedule, remind your patients of their appointments by automatically sending them messages via SMS, Whatsapp or email.
Screen sharing
By sharing the screen during the consultation, there is greater accessibility for you and your patient, ensuring greater quality in your care.
Digital and immediate payment
Receive your payment immediately through our digital payment.
Previous
Next
Security and Data Protection
Break down geographic barriers and connect with more patients;
Offer care through Telehealth;
Remote service, with quality and state-of-the-art technology;
Promote health and care.
Integrate your needswith the different functionalities of our platform and guarantee a good service and relationship with your patients.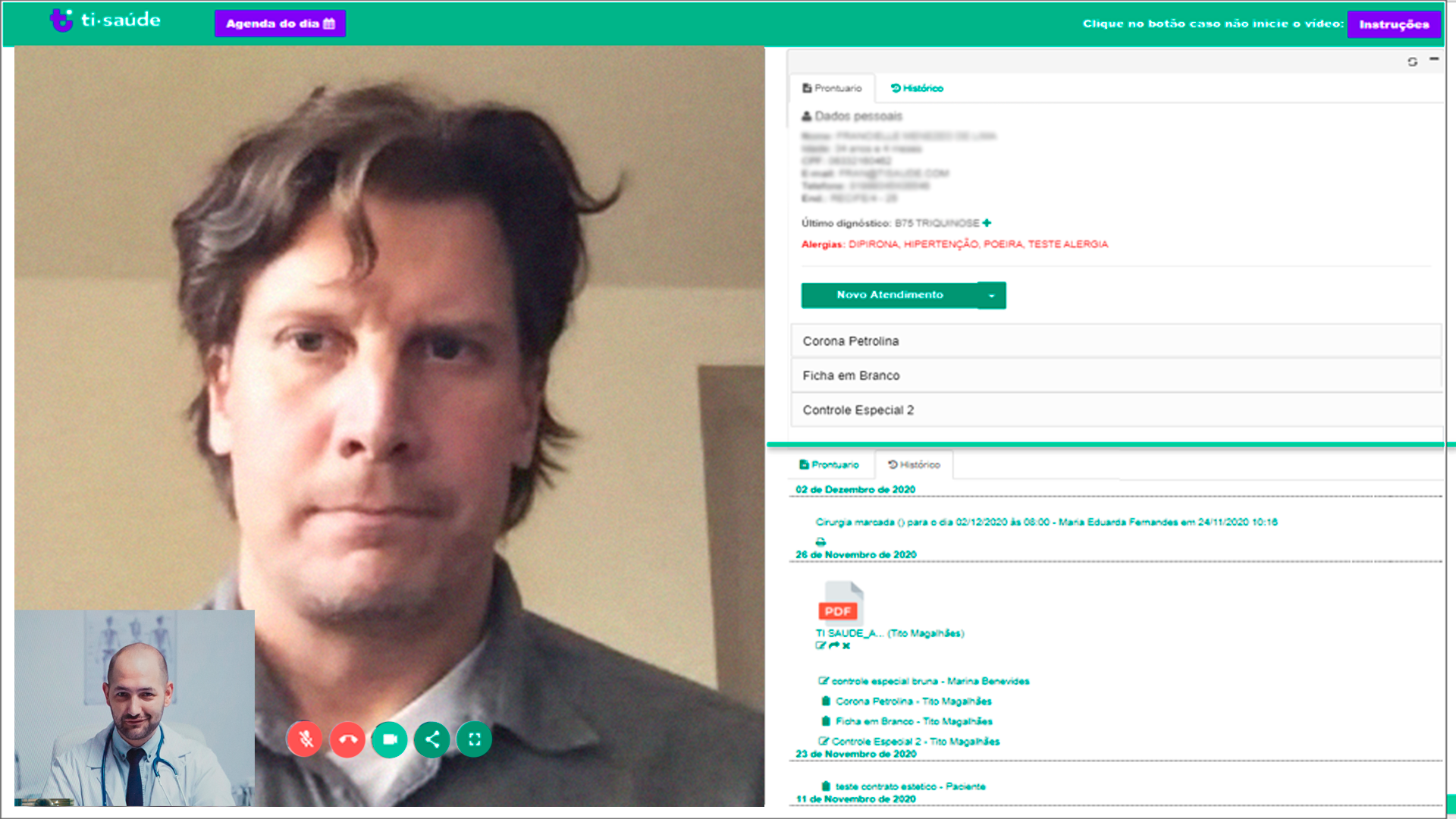 Security and Data Protection
Standards and guidelines
Ti.Saúde complies with the General Data Protection Law, currently in force in Brazil, and with the Brazilian Society of Health Informatics (SBIS) and also with the Federal Council of Medicine (CFM).
Administrative access
Possibility of different access levels according to registered professionals.
Data security
With several security steps, your data is stored with daily backups and on multiple servers, and can be accessed from any device, anywhere, in a 100% secure way.
Cross-platform software
With the possibility of accessing different devices, as long as they are connected to the internet, all information is saved from the backup in the cloud.